Fujiiryoki JP-2000 Massage Chair
Our aim-A comforting partner for each of us to cuddle up to.
Our lifestyles are constantly changing with the times. Today, each of us suffers from a different problem, be it a stress on the neck and shoulders due to smartphones and computers, or poor blood circulation due to staying in the same position at work for a long time at a desk or standing. As a manufacturer of health equipment, Fujiiryoki has been interacting with its customers and presents to you a fusion of our wisdom gained over 65 years and the newly developed AI technology. With a wide variety of massages that can only be provided by a specialized manufacturer like us who knows everything about massages, we provide total care that can address each and every individual's problems.
New
Gentle, deep and through. Trying to achieve comfort that goes beyond that of a hand massage. 5D-AI mechanism.
By controlling the massaging movements through AI and with a high precision motor, we have developed smooth massages that feel like they're given by hand, rather than mechanical movements. Also the intensity is automatically adjusted in real time to match the individual's state of muscles to relax the stiff points with a stable massage.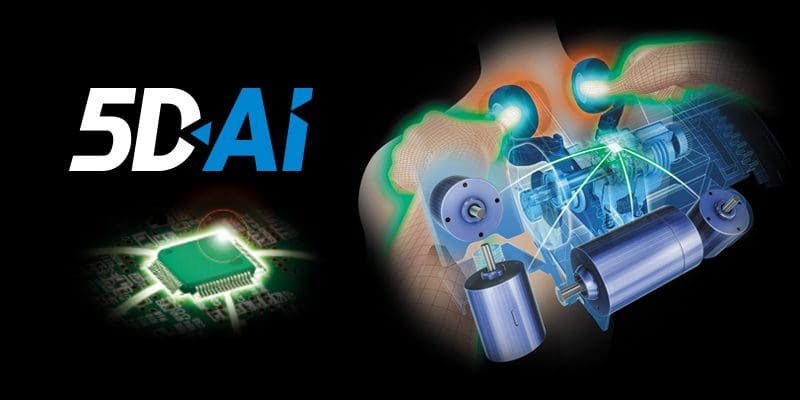 New
AI Double sensing. Carefully detects and predicts each body shape to optimize the massage.
The 'S-line detection system' that detects the spine line adjusts the intensity of the massage, while the 'Shoulder position detection system' that detects shoulder position optimizes each massage point. The user's body shape is detected automatically and more accurately through AI double sensing and this shape is reflected in the treatment through 5D-AI.
Kneading action with 5D-AI mechanism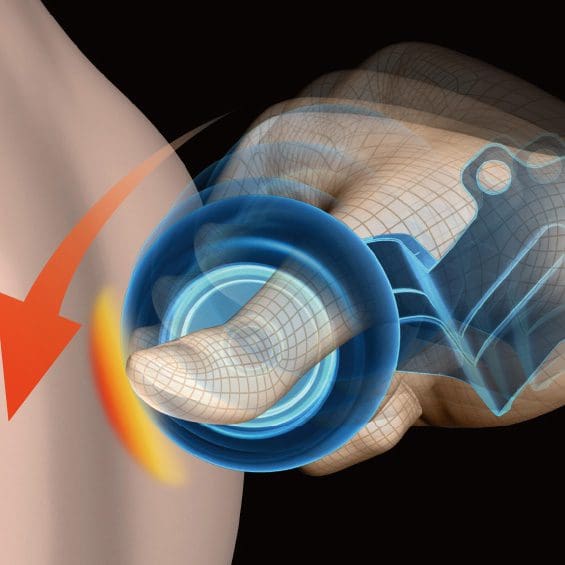 Smooth approach
Massage movements start slowly to give smooth movements that do not feel mechanical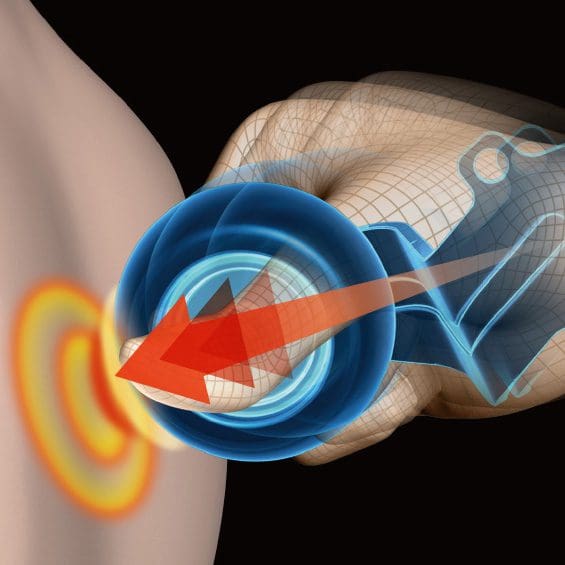 Thorough acupressure
When the kneading balls protrude (acupressure movements), the speed of the movement is gradually reduced to allow the kneading balls to press firmly into your body.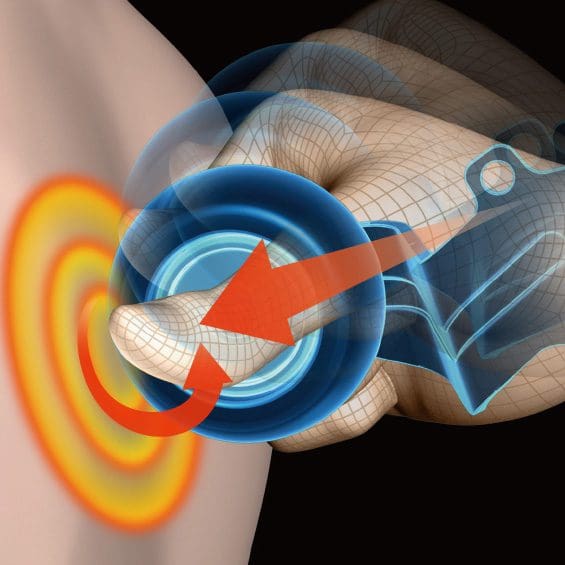 Firm petrissage
A highly difficult kneading massage is provided as AI makes adjustments automatically and applies stable force to massage the stiff points of your body.
31 airbags wrap the whole body to ease the fatigue that troubles people toda
Envelop your body with 31 airbags to relieve all the accumulated fatigue. It is equipped with the feature that allows you to adjust the degree of strength for each body part as per your comfort.
Elaborately massage each part with air.
Air massage that brings you comfort by repeatedly pressing and releasing. You can experience a blissful time with the movements of the airbags that reproduce the strength and suppleness of a hand massage and a strength adjustment function that allows you to select your preferred strength for each part.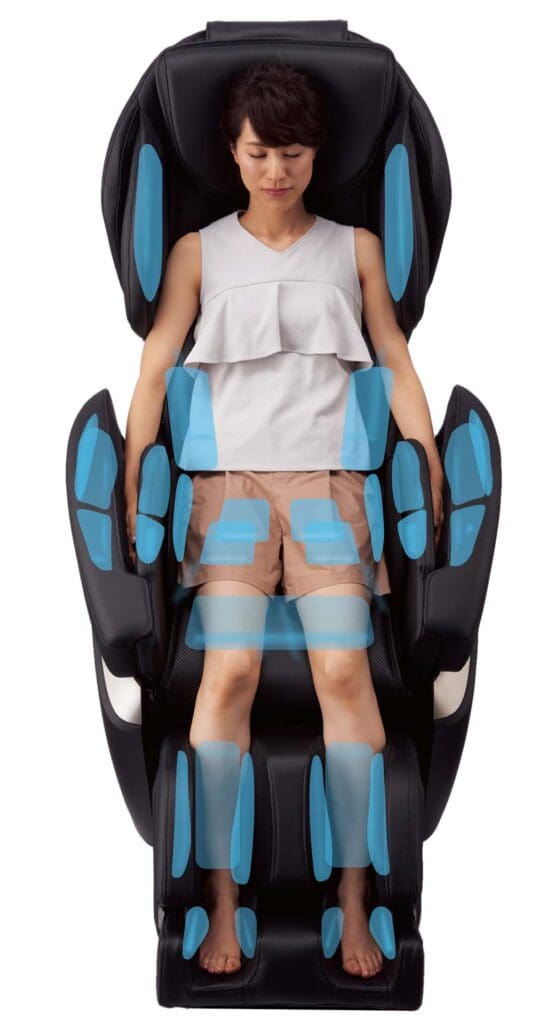 3 types of foot stretches
Double stretch
Extends the legs forward while holding the waist and legs with airbags. Then pulls the legs downward to increase the stretching effect.
Knee stretch
Secures the calves and hips while the legs are in a lowered position and stretches upward while sliding.
Foot stretch
Airbags firmly hold the legs in place as they are pulled downwards.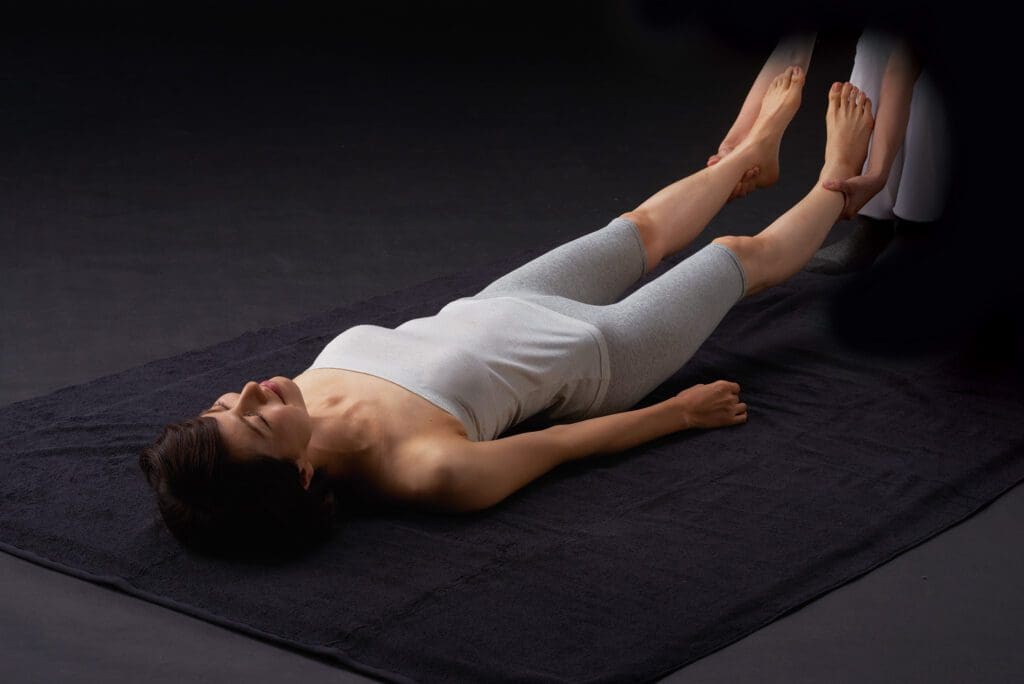 3 types of stretching techniques
Neck stretch
Back stretch
Waist stretch
While the body is held in place with airbags or kneading balls, the legs are extended and pulled down to firmly stretch each part.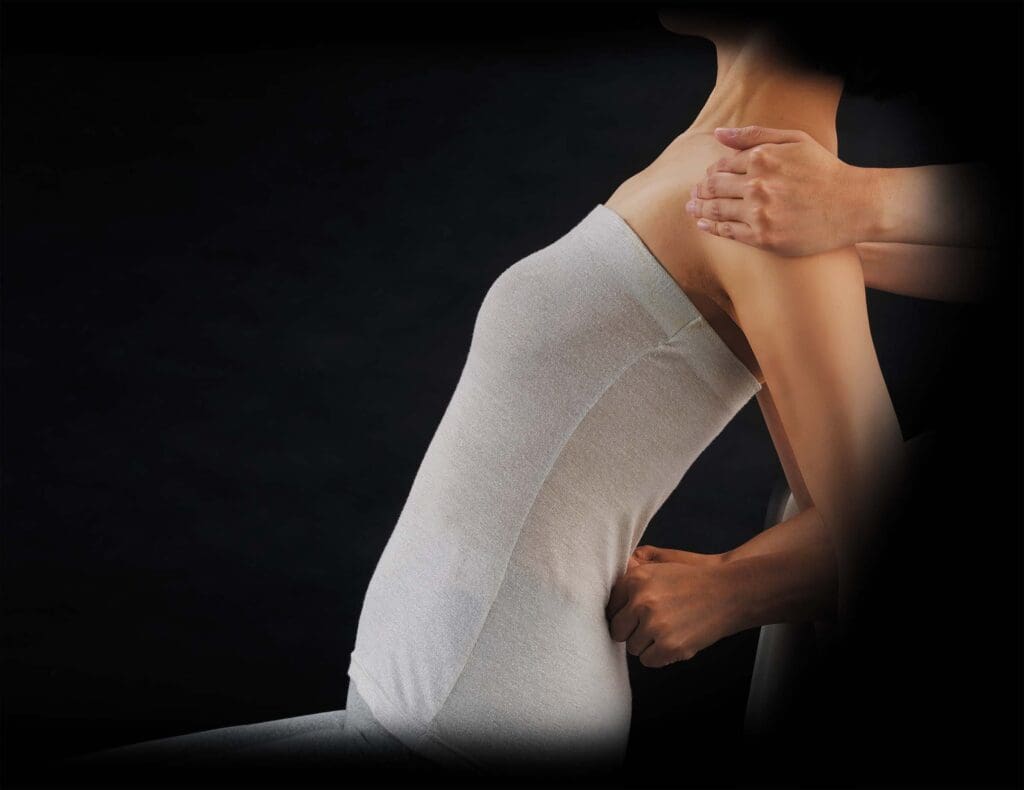 Intensive care for the soles."Foot sole acupressure"
Just like professional masseur who holds your feet in place with his hands while performing acupressure on the soles of feet, your ankles and insteps will be held in place with airbags as special rollers massage your entire feet intensively.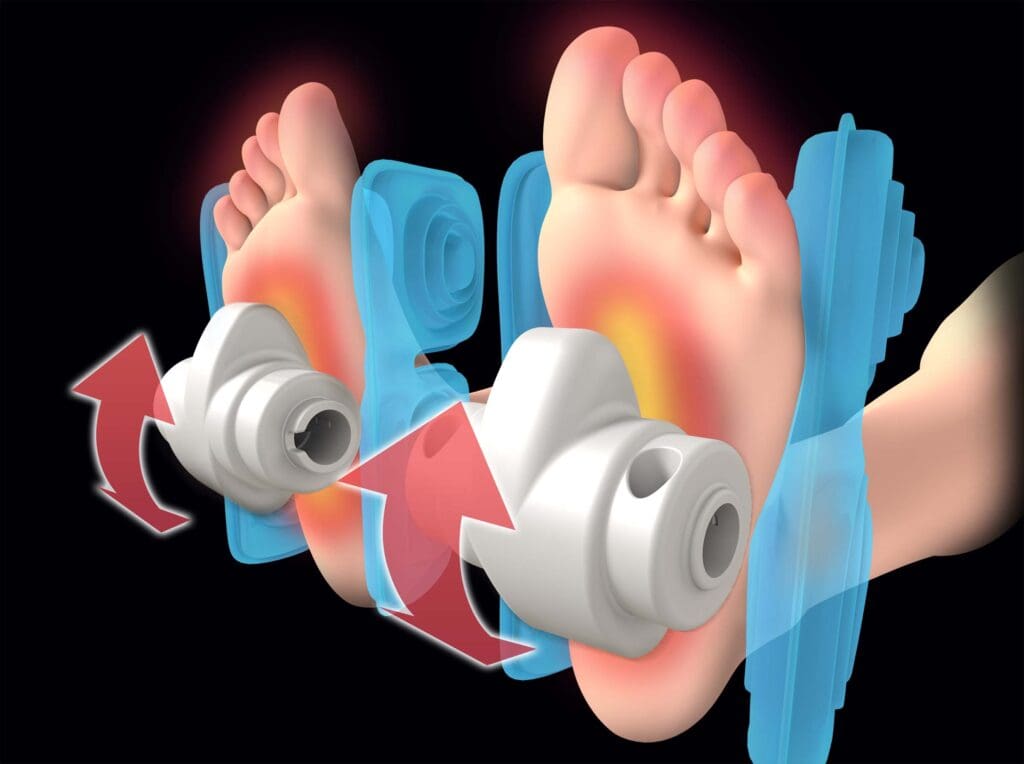 4.3 inch full colour touch panel remote control
Comes with a 4.3 inch large LCD touch panel that is easy to see and operate. Allows you to check menus at a glance.
Voice Guidance Function
To make the operations easier and more reliable, information required for operations and massaging comfort will be conveyed to you by voice.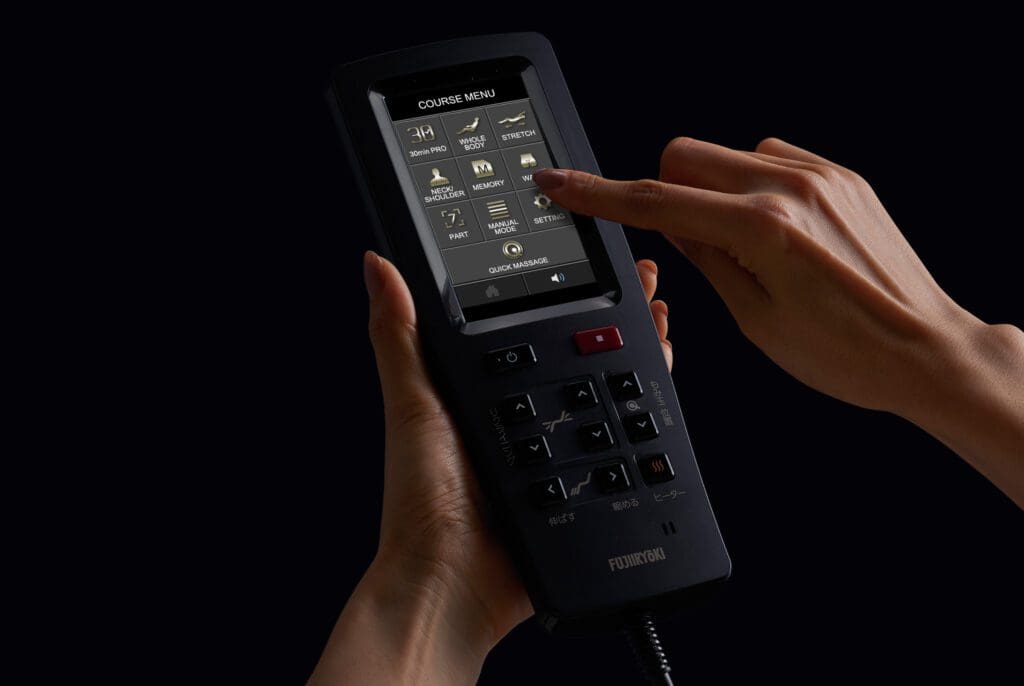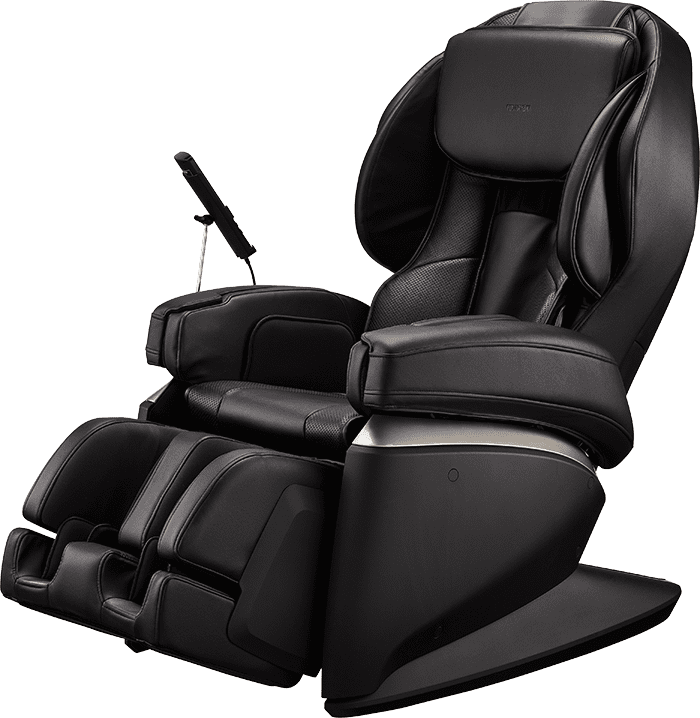 JP-2000 Black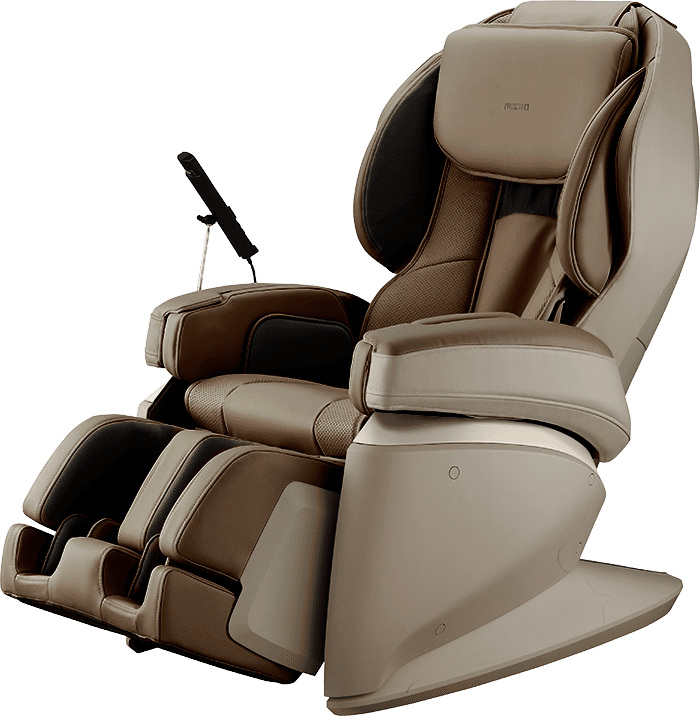 JP-2000 Smoke Beige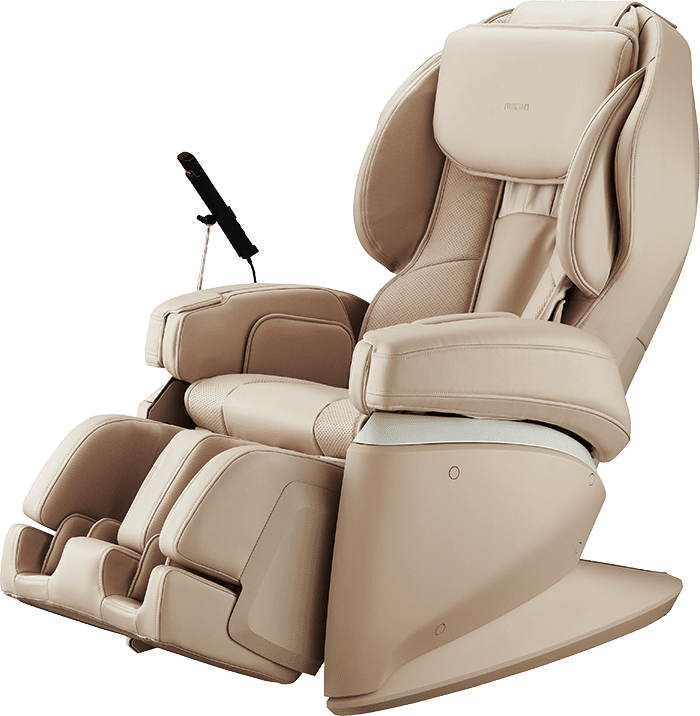 JP-2000 Beige
Dimensions

Main unit dimension (Approx)(During Ottoman receiving)
Width 760 x length 1,380 x Height 1,250mm

(During maximum usage of Arm/leg)
Width 880x length 2,000 x height 740mm

Minimum width before assembly

680mm

Reclining angle (Approx)

110-157 degrees

Mass (Approx)

78kg

Power

AC100V(50/60Hz)

Consumption Power

115W(Heater: 25W) (Standby power: 0.3W)

Rated time

30 Minutes

Country of Origin

Made in Japan
Purpose and Usage Effects
Hand massage substitute. For general home use.
Allaying tiredness
Promoting blood circulation
Eliminating muscle fatigue
Relieving muscle stiffness
Relieving neuralgia and muscle soreness
Important safety instructions
Do not use if you have the following conditions, otherwise it may cause abnormalities in your body.

People who are not allowed by doctors to be massaged (examples: thrombosis (embolism), severe aneurysm, acute venous tumor, various dermatitis and skin infections (including inflammation of subcutaneous tissue), etc.)

If you have any of the following conditions, please be sure to consult your doctor before use, otherwise it may cause abnormalities in your body.

People who use devices susceptible to electromagnetic waves such as pacemakers or have implanted medical electronic devices in their bodies people with malignant tumors
people with heart disease
women who are pregnant or have just given birth
people with high peripheral circulation impairment due to diabetes
people with skin trauma
people who need to keep their bodies and minds quiet
people with a body temperature of 38°C or higher (fever) (e.g., people with acute inflammatory diseases [malaise, chills, blood pressure changes, etc.] and who are in a period of intense symptoms), people with osteoporosis, spinal fractures, acute [painful] diseases,
people with abnormalities of the backbone (spine) or scoliosis
people with sprains, strains and other inflammatory symptoms
people with herniated discs
people with tenosynovitis
people who are considered to have a loss of temperature sensation
people with other special physical symptoms, or people who are being treated at medical institutions

Do not allow it to be used by children alone or by people unable to express their own will. Please also keep children away.